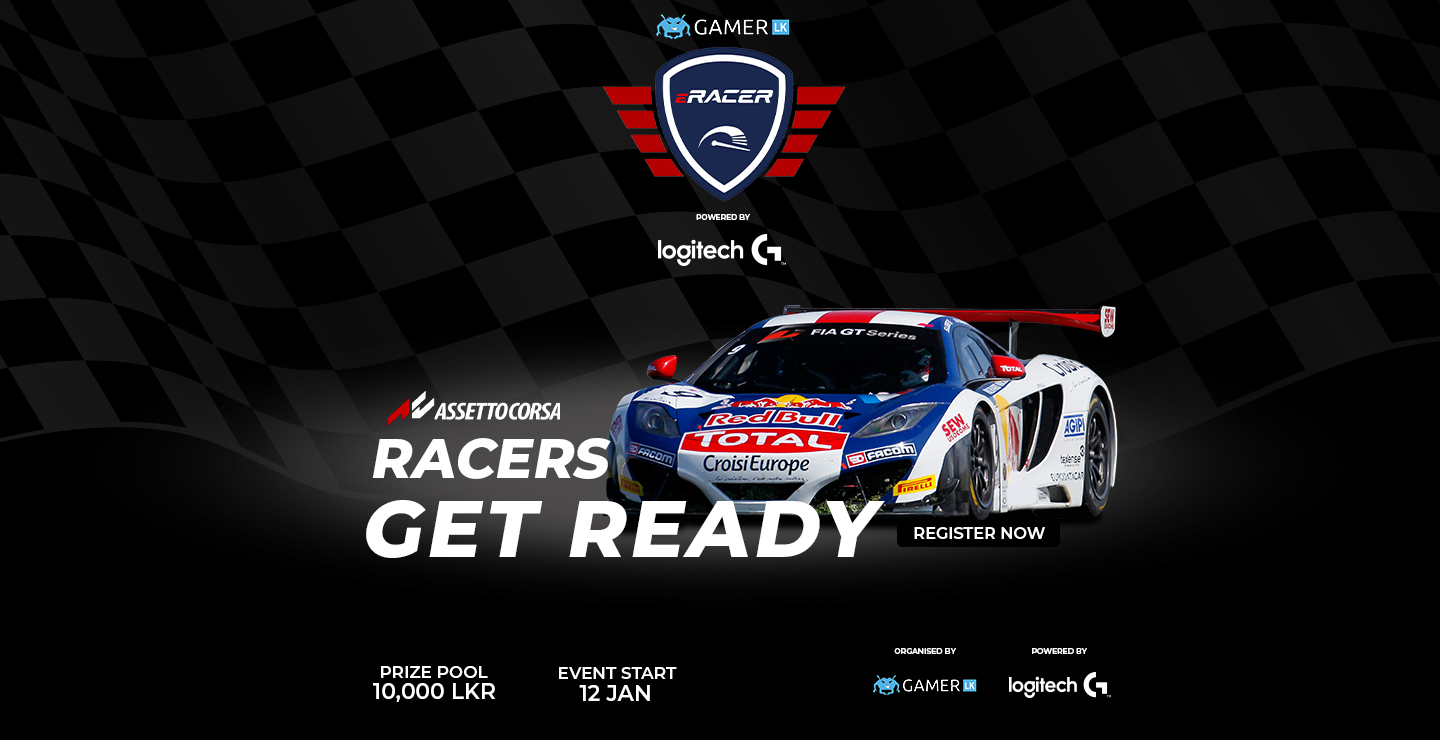 Gamer.LK presents eRacer - a dedicated event for eRacers in Sri Lanka. The first edition of eRacer 2020 online powered by Logitech G.
Game: Assetto Corsa
(Buy now on Steam: https://store.steampowered.com/app/244210/Assetto_Corsa)
Assetto Corsa features an advanced DirectX 11 graphics engine that recreates an immersive environment, dynamic lighthing and realistic materials and surfaces. The advanced physics engine is being designed to provide a very realistic driving experience, including features and aspects of real cars, never seen on any other racing simulator such as tyre flat spots, heat cycles including graining and blistering, very advanced aerodynamic simulation with active movable aerodynamics parts controlled in real time by telemetry input channels, hybrid systems with kers and energy recovery simulation.
Track List
Nurburgring, Germany
Imola, Italy
Spa, Belgium
Car List
Audi R8 LMS 2016
Audi R8 LMS Ultra
BMW Z4 GT3
Ferrari 488 GT3
Lamborghini Huracan Gt3
McLaren 650S GT3
McLaren MP412C GT3
Mercedes AMG GT3
Mercedes SLS GT3
Nissan GT-R GT3
Porsche 911 GT3 R